Acting
Julienne Liberto's full professional resume is quite extraordinary considering her young age. At only sixteen she has to her credit over twenty productions including films for cinema, TV movies, TV series, cinema shorts and theatre. Her first big role was in STELLA'S FAVOR(clip) where she acted the lead role with the likes of Ornella Muti and Alessandro Gassman.
That success led her to be cast as Sabine in the Italo-German film RETURN TO THE PAST(clip), directed by Marijan D. Vajda. The film also stared Katharina Bohm, Nadia Tillier and Marco Bonini. An exciting experience was acting with Cate Banchett and Giovanni Ribisi in HEAVEN, directed by Tom Tykwer. Julienne was then discovered by the world of television. She acted in numerous Italian and International TV series and TV movies.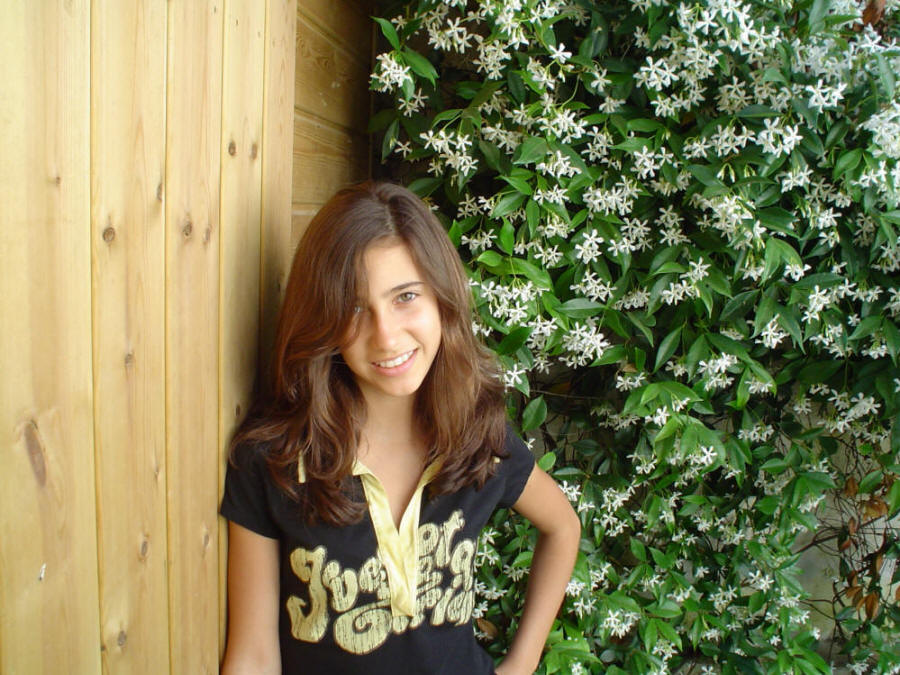 Her longest running TV series was CIAO PROFESSORE(clip) in which she played the lead role as Carlotta, together with Massimo Dapporto, Antonella Fattori and Giancarlo Sbragia. Julienne also appeared by the side of Randy Ingerman in the episode entitled UNA COPPIA IN CRISI(clip) , for the television series CERCO LAVORO , directed by Luca Manfredi. She was also recently cast as the title character in the television movie EDDA CIANO(clip); her older counterpart, Edda Ciano Mussolini was played by Alessandra Martinez. The TV movie that most touched Julienne personally, due to its very sensitive subject on the illegal traffic of children's organs, was UNA LUNGA NOTTE(clip) , directed by Ilaria Cirino and Andrea Frezza. Julienne played the lead role as Carolina, a young girl who desperately needed a heart transplant. The moral dilemma for her parents, played by Stefania Orsola Garello and Massimo Venturiello, was whether to accept an illegal heart (probably taken from some poor kidnapped vagabond child) or to wait endlessly for a legitimate chance for life.
Julienne has also been very busy working for advertisements, both for television and the press. Her latest television advert in Italy is for Philadelphia Cheese (clip).
Julienne is presently busy with her role as Maria, in the HBO blockbuster TV series (second season) ROME, which is being shot at the Cinecitta' studios in Rome.